A strategic partnership with Retail Excellence Ireland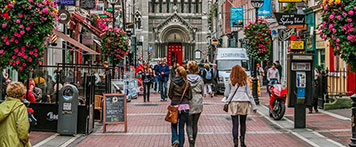 To further extend its commitment to supporting in the retail industry, CX Index™ has become a strategic partner with Retail Excellence Ireland.
With a shared commitment to progressive innovation for the best of retail companies, CX Index™ is a natural partner for Retail Excellence Ireland.
In these ever-changing and challenging times, it has never been more important for retailers to offer and deliver exceptional customer experiences. We know in business, if it's not measured, it's not managed. The CX Index™ Customer Experience Management platform provides retailers with world class feedback analytics and seamless integrations that are required to deliver the context needed to measure, manage and deliver winning customer experiences. Critically all of this is done in a secure hosted environment with tools in place to ensure compliance with GDPR.