Integrations for better customer outcomes
We offer a variety of out of the box and custom integrations

Since we integrated CX Index and ICC we have created really powerful synergies. The results speak for themselves, and we are really excited by the prospect of future projects and integrations.
Tuukka Heinonen – Provad, A Visma Company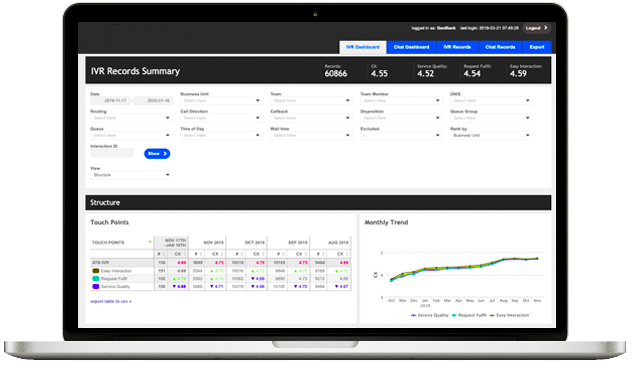 Integration specialists
CX Index has a dedicated team that specialises in integrations. We integrate SAP, Salesforce, Tableau, Snowflake, Freshworks, Zendesk, MS Dynamics and many more.
Contact us to learn more
Contact us
Surveys with Integrated Data
Seamlessly integrate value-added metadata to have the context needed to deliver the best outcomes for your customers and your business.
Artificial Intelligence and Big Data
Analyze and react to a high volume of user feedback with our Natural Language Processing Sentiment Analysis capabilities.
Stakeholder Engagement
CX Index ensures the right data gets to the right person with appropriate access controls all inside any Environment.
Social Advocate™
Social Advocate™ automates the process of having your satisfied customers advocate and enhance your brand reputation, improving SEO and increasing sales.
Metrics Management
Whether it's Customer Effort Score, NPS or CSAT, the CX Index metrics management tool makes it really easy for you to get set up and get the most value from your metrics.
Stakeholder Engagement
Agents can track the level of customer satisfaction that relates to their interactions, providing a clear picture.
Unrivalled Data Analysis
The unrivalled data analysis tools on CX Index are geared towards moving the dial on things that matter like agent engagement, first call resolution and customer effort.
Case Management / Social Advocate™
A two-pronged approach means we extract the best possible value from both positive and negative customer situations.
Insights
Check out our most recent CX Index Insights about Contact Centres, Integrations and Customer Experience. Here you can learn about the key to CX success for any organisation.